Brightening and Aftercare Tattoo Balm
HEAL, BRIGHTEN & MAKE TATTOOS VIBRANT ✨
A 100% ALL-NATURAL aftercare tattoo balm that promotes healing of new tattoos and instantly brightens older tattoos for healthier-looking, vibrant tattoos!
🌿 100% All-natural ingredients—NO PETROLEUM
🎨 Formulated for ALL tattoos—black, grey, color
💪 Enhances & preserves body art head-to-toe
✨ Instantly makes faded tattoos vibrant after 1 application
❌ Non-greasy, non-oily
💧 Hydrates & nourishes skin
Apply daily to brand new tattoos to help in the healing process and apply daily to faded tattoos to make skin feel softer, while making tattoos look brighter, vibrant and newer.
WARNING: For external use only. Keep out of reach of children. If any irritation occurs, discontinue use. In case of contact with eyes, rinse immediately.
Butyrospermum Parkii (Shea Butter), Orbignya Oleifera (Babassu) Oil, Cera Alba (Yellow) Bees Wax, Vitis Vinifera (Grape) Seed Oil, 100% Pure Dudeness, Cetyl Alcohol, d-Alpha Tocopherol, Rosmarinus Officinalis (Rosemary) Leaf Extract.
Bye-Bye Beard Druff!
---
The hair on your beard is different than the hair on your face and your body. Dude, you need a beard wash, and no, not a shampoo, bar of soap or body wash that will strip your skin and beard dry and lead to itchy flakey skin and beardruff.
Remove the bad and keep the good with Nourishing Daily Beard Wash, formulated with Nutri-Beard Complex™ to
gently remove dirt and grime while retaining natural oils for a softer, fuller, healthier-looking beard.
• Rich, foamy lather
• Cleanse without drying beard or skin
• Prevent beard druff (aka beard dandruff)
• Soften & nourish beard


ADD TO CART
They Say Men Are Dogs
---
Studies show that dogs are cleaner than the average
man's beard. Yep. That means your best friend, who's on the floor licking himself right now, is cleaner than your beard. Dude, you need to feed your face a foamy explosion of goodness called Derm Dude. Use it. Every single day.
Take care of it and it will take care of you.
Potent Ingredients That Work
---
Argan Oil
Superfood hydrator for face & beard that helps soothe and calm skin and promote a healthy shine
Jojoba Protein
Deep cleans skin and beard while helping to replenish and condition damaged facial hair
Jojoba Oil
Conditions & softens both facial hair and skin while strengthening the hair and cleaning the hair follicle, which helps maintain a healthy-looking beard
Aloe
Known for its healing properties, helps to calm itchy skin and promote a healthier, flake-free beard
Provitamin B2
Helps to support hair elasticity for a smoother-looking beard
TRUSTED BY PROS. LOVED BY DUDES.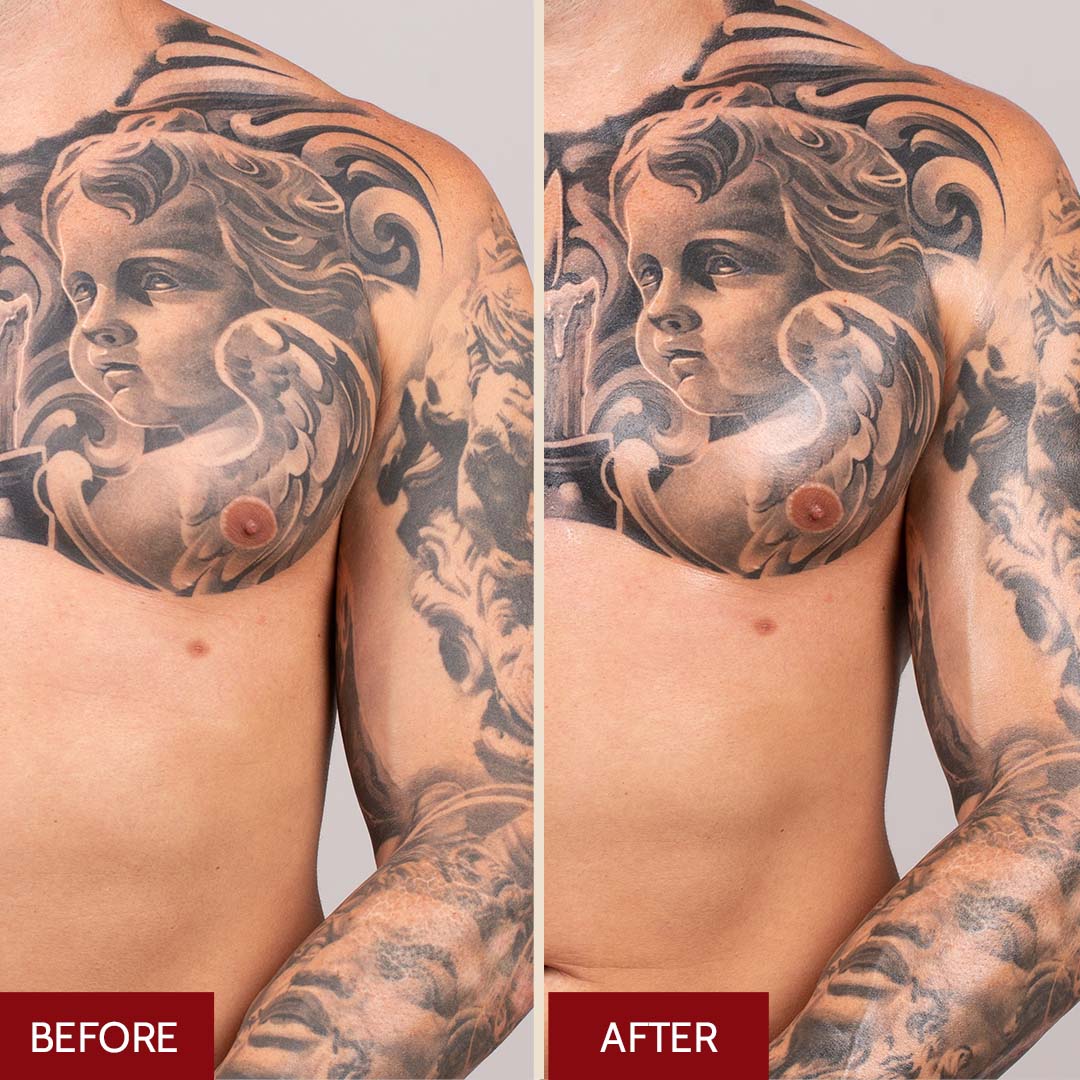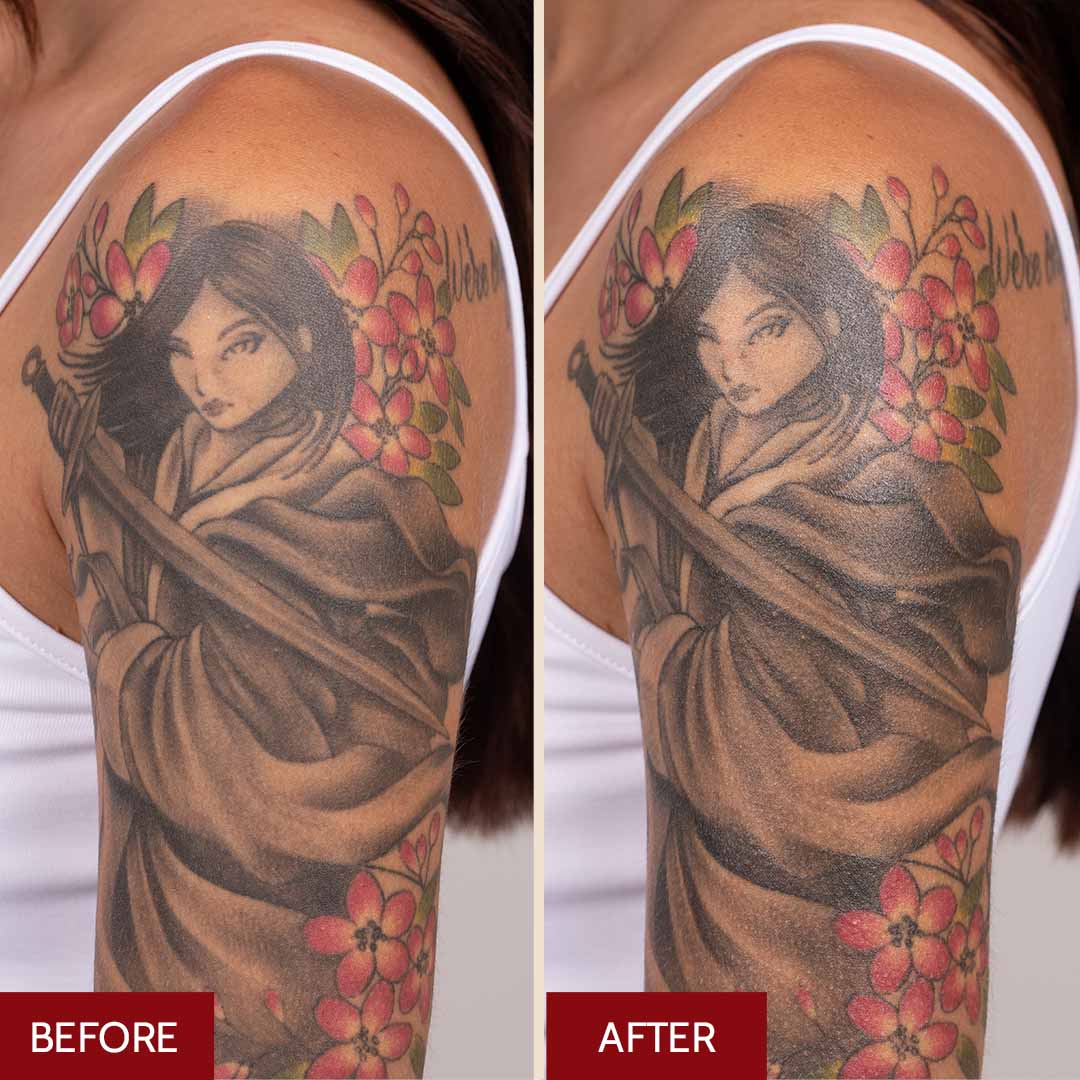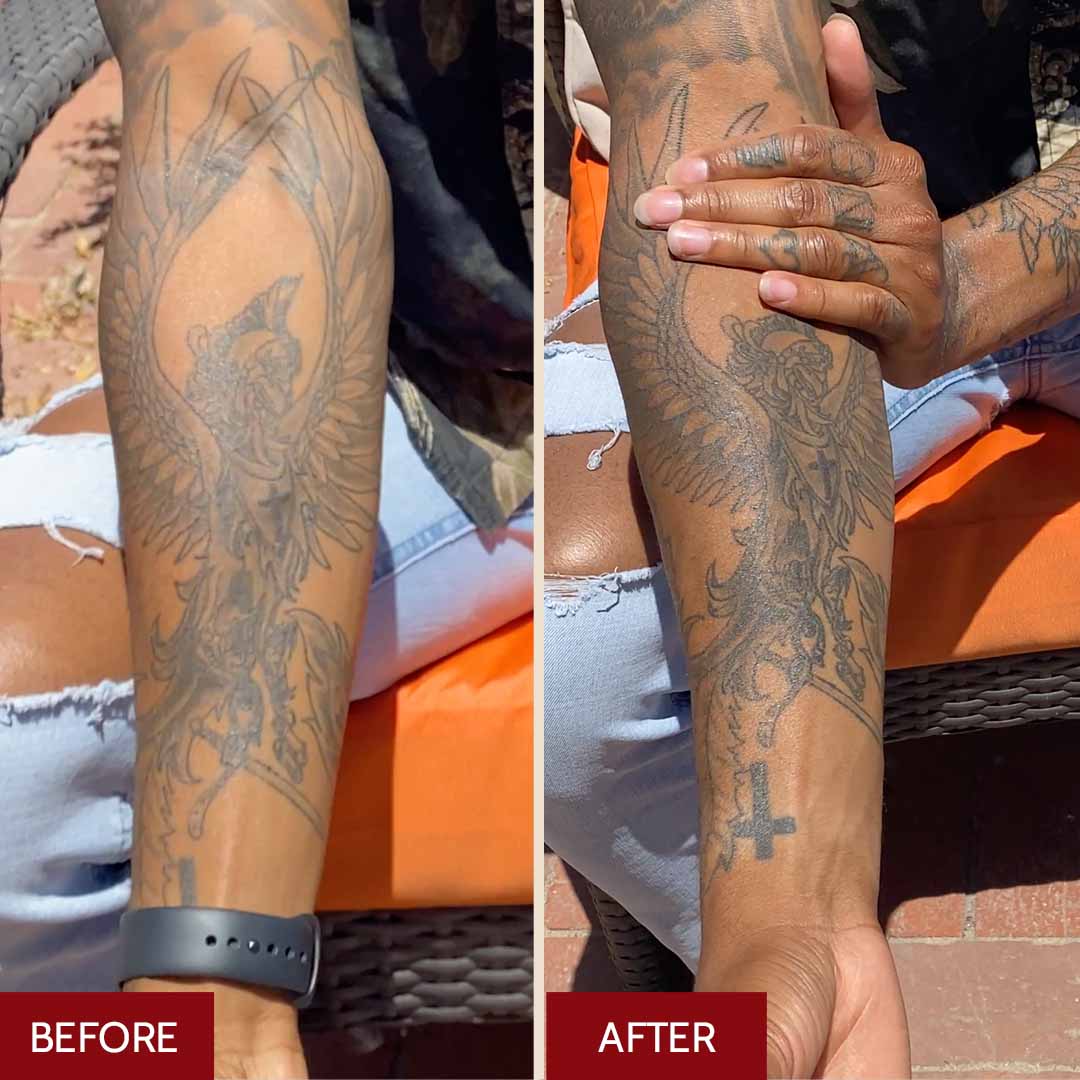 Results may vary.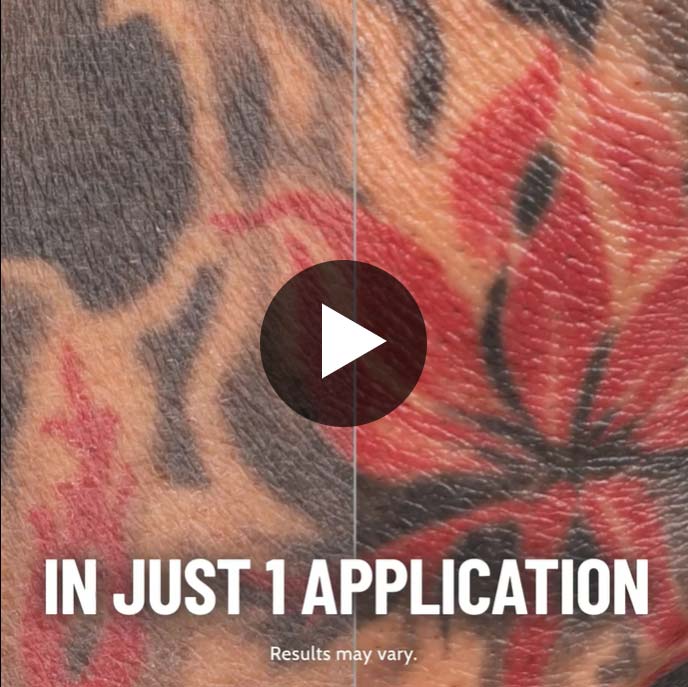 BRIGHTENING & AFTERCARE
TATTOO BALM
One-stop shop aftercare to help promote healing of new tattoos and revitalize older tattoos from faded, to vibrant & bright.
HIGH-PERFORMANCE ART,
THE NATURAL WAY
Tattoos need air to heal and thrive—the same way museum masterpieces have controlled airflow. 
Same, same—but different.🎨😉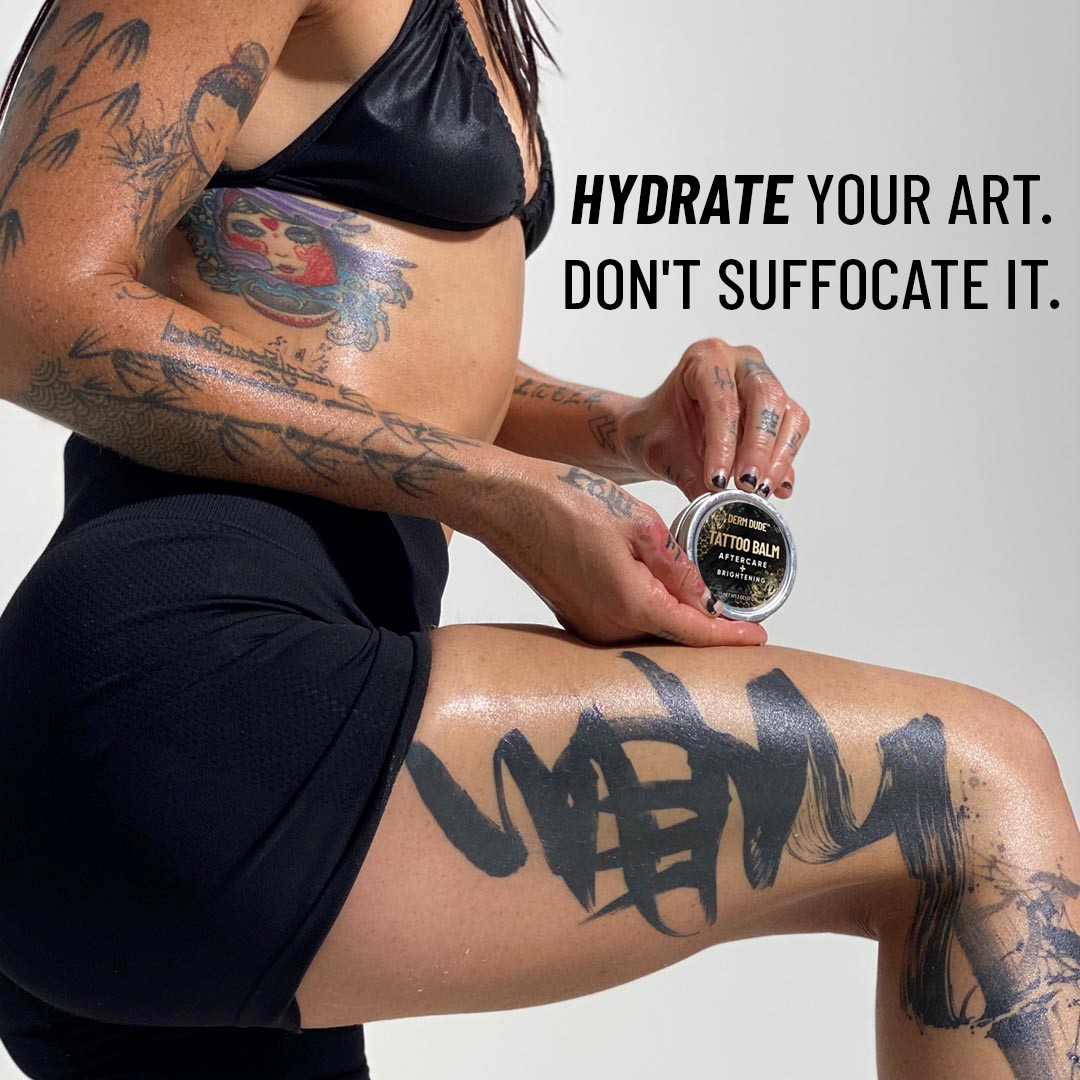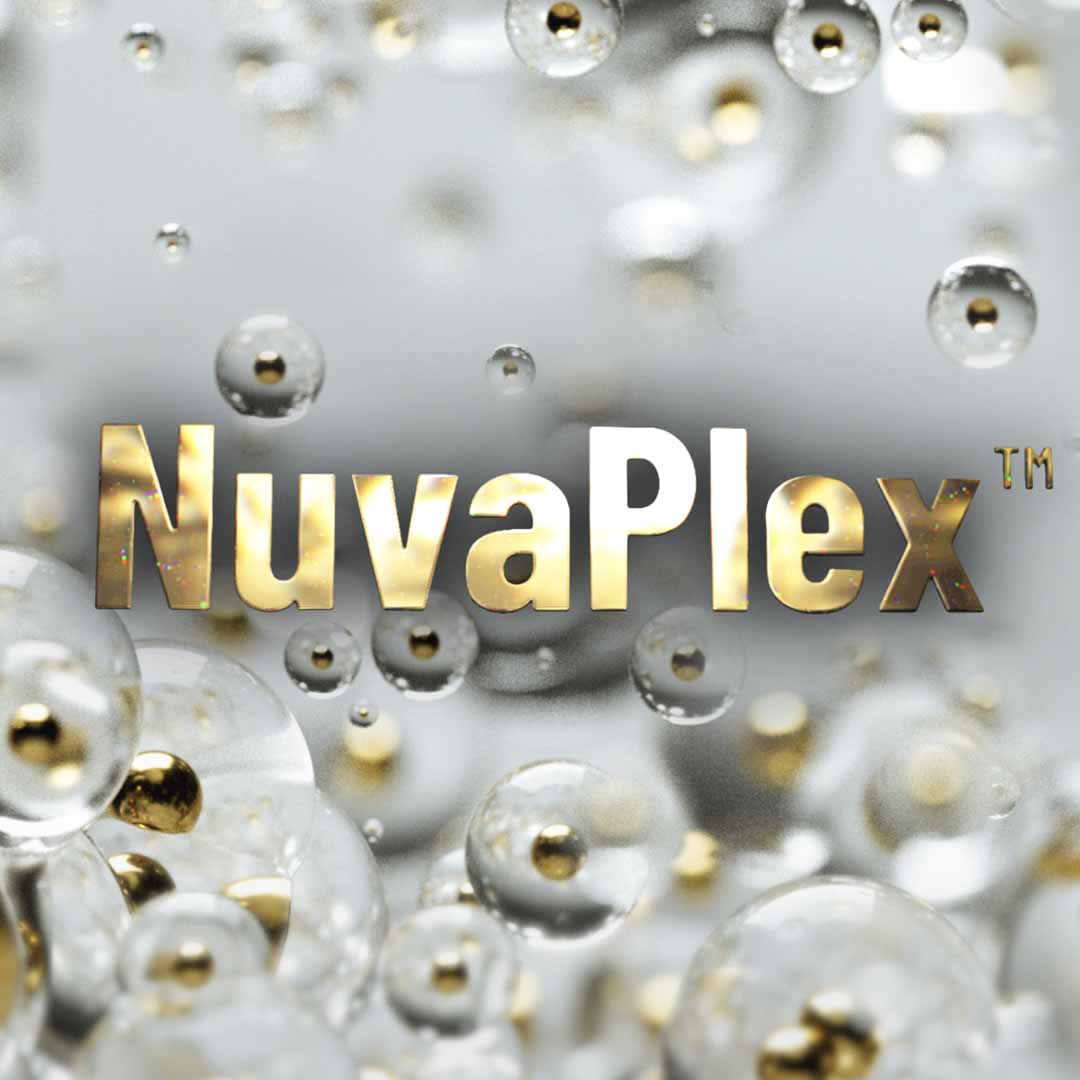 PETROLEUM IS FOR FUEL, NOT ART.
Petroleum is bad. Natural is good. That's why Derm Dude™ Brightening & Aftercare Tattoo Balm features NuvaPlex™—a combination of all-natural, high-performance super-ingredients including babassu oil, shea butter, grape seed oil and vitamin E.
♥️ Promotes healing without suffocating skin
💧Hydrates & nourishes tattoos during healing & beyond
⚰️ Preserves & protects tattoos til death-do-you-part
🍼 Made only for tattoos—not diaper rash or other stuff
TATTOO ARTISTS CHOOSE
DERM DUDE
™
These pros never compromise on performance. Neither should you. That's why they trust Derm Dude™—made specifically for tattoos with zero compromise on ingredients for professional-grade results.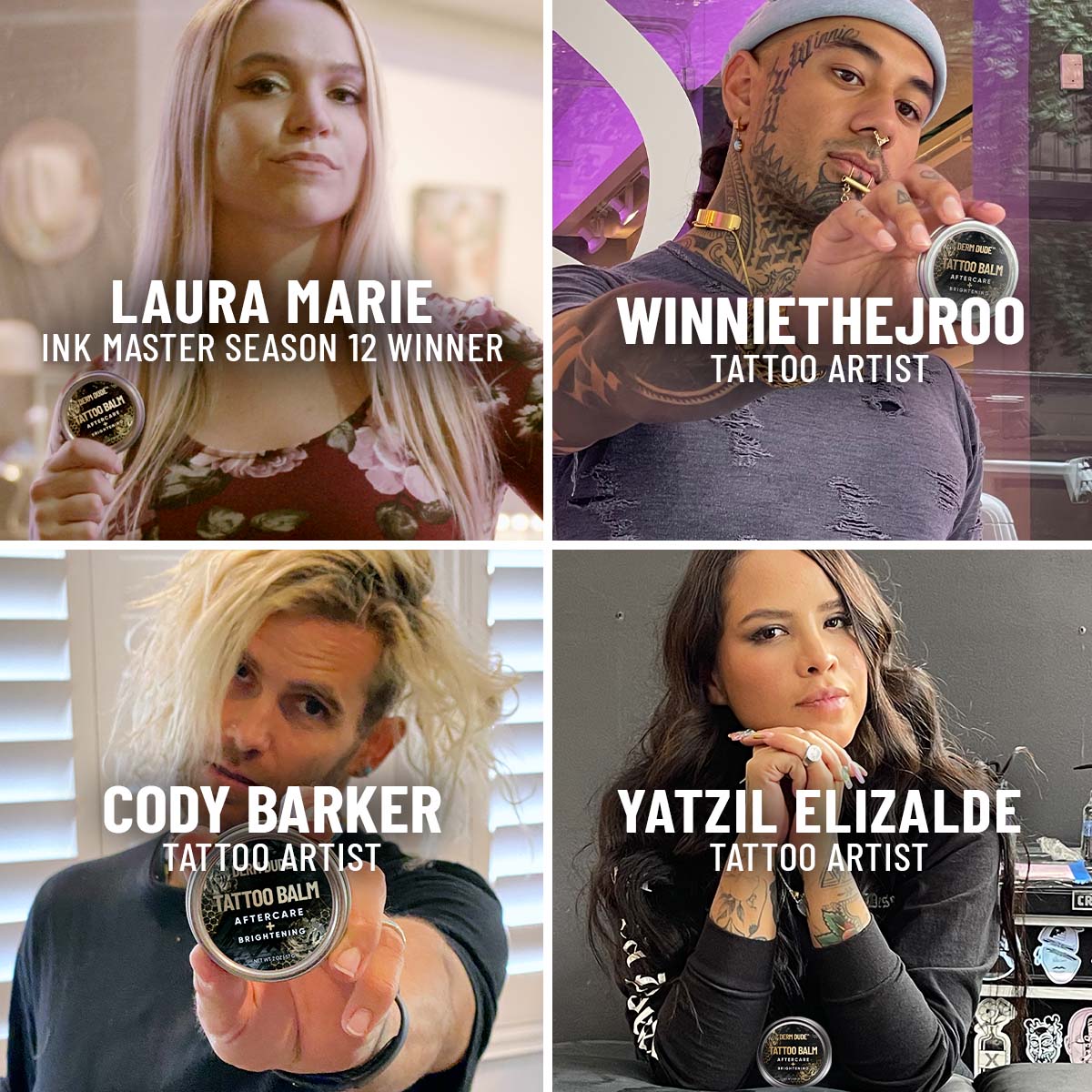 QUESTIONS? WE'VE GOT ANSWERS.
It works
Get u some. If you got old make them new if you got new keep them tight
First time using
Derm Dude tattoo balm is AWESOME!!!!!!!
Love how soft my tattoo is after I use this.
The bomb
I love that this tattoo balm is rich but not greasy - makes my tattoos look bright and my skin feels amazing!
Feels sooo good.
Made my tattoos instantly pop and better yet my skin feels so much softer now.
Excellent
Used this on my new tattoo and I did notice it healed faster then normal and was light not greasy or heavy like other goop I tried.
Recommend
Like this alot. Not heavy or greasy like Aquaphore. Skin soaks this up.
FREE SHIPPING ON ORDERS OVER $35
Cart expires in
00:00
minutes!