Super Softening Beard Oil — Bourbon Reserve
Smells Like👃: Bourbon, Tobacco, Vanilla
Instantly hydrate your beard with our lightweight, nourishing and moisturizing beard oil that rids itch, tames frizz, softens hair and nourishes skin underneath—all while promoting health beard growth. And you'll be happy all day from the smell of a good stiff one with our Bourbon Reserve scent.
🚫 Fast-absorbing & non-greasy
🌰 Packed with Jojoba & Argan Oils plus Vitamin E

💦 Moisturizes, softens & conditions brittle beard hair
🙂 Soothes, calms & hydrates skin under beard

🏆 Promotes healthy beard growth for fuller-looking beard

Save 10% with Derm Dude Kits + Free Shipping >
 1 FL. OZ. | 30 ML
Put a few drops on fingertips. Work into the skin under beard, then out towards the ends of the hair. Got it? Skin first, then beard.
WARNING: For external use only. Keep out of reach of children. If any irritation occurs, discontinue use. Avoid contact with eyes. In case of contact with eyes, rinse immediately.
Vitis Vinifera (Grape) Seed Oil, Cocos Nucifera (Coconut) Oil, Argania Spinosa (Argan) Kernal Oil, Simmondsia Chinensis (Jojoba) Seed Oil, Fragrance, d-Alpha Tocopherol, Rosmarinus Officinalis (Rosemary) Leaf Extract.
Bye-Bye Beard Druff!
---
The hair on your beard is different than the hair on your face and your body. Dude, you need a beard wash, and no, not a shampoo, bar of soap or body wash that will strip your skin and beard dry and lead to itchy flakey skin and beardruff.
Remove the bad and keep the good with Nourishing Daily Beard Wash, formulated with Nutri-Beard Complex™ to
gently remove dirt and grime while retaining natural oils for a softer, fuller, healthier-looking beard.
• Rich, foamy lather
• Cleanse without drying beard or skin
• Prevent beard druff (aka beard dandruff)
• Soften & nourish beard


ADD TO CART
They Say Men Are Dogs
---
Studies show that dogs are cleaner than the average
man's beard. Yep. That means your best friend, who's on the floor licking himself right now, is cleaner than your beard. Dude, you need to feed your face a foamy explosion of goodness called Derm Dude. Use it. Every single day.
Take care of it and it will take care of you.
Potent Ingredients That Work
---
Argan Oil
Superfood hydrator for face & beard that helps soothe and calm skin and promote a healthy shine
Jojoba Protein
Deep cleans skin and beard while helping to replenish and condition damaged facial hair
Jojoba Oil
Conditions & softens both facial hair and skin while strengthening the hair and cleaning the hair follicle, which helps maintain a healthy-looking beard
Aloe
Known for its healing properties, helps to calm itchy skin and promote a healthier, flake-free beard
Provitamin B2
Helps to support hair elasticity for a smoother-looking beard
TRUSTED BY PROS. LOVED BY DUDES.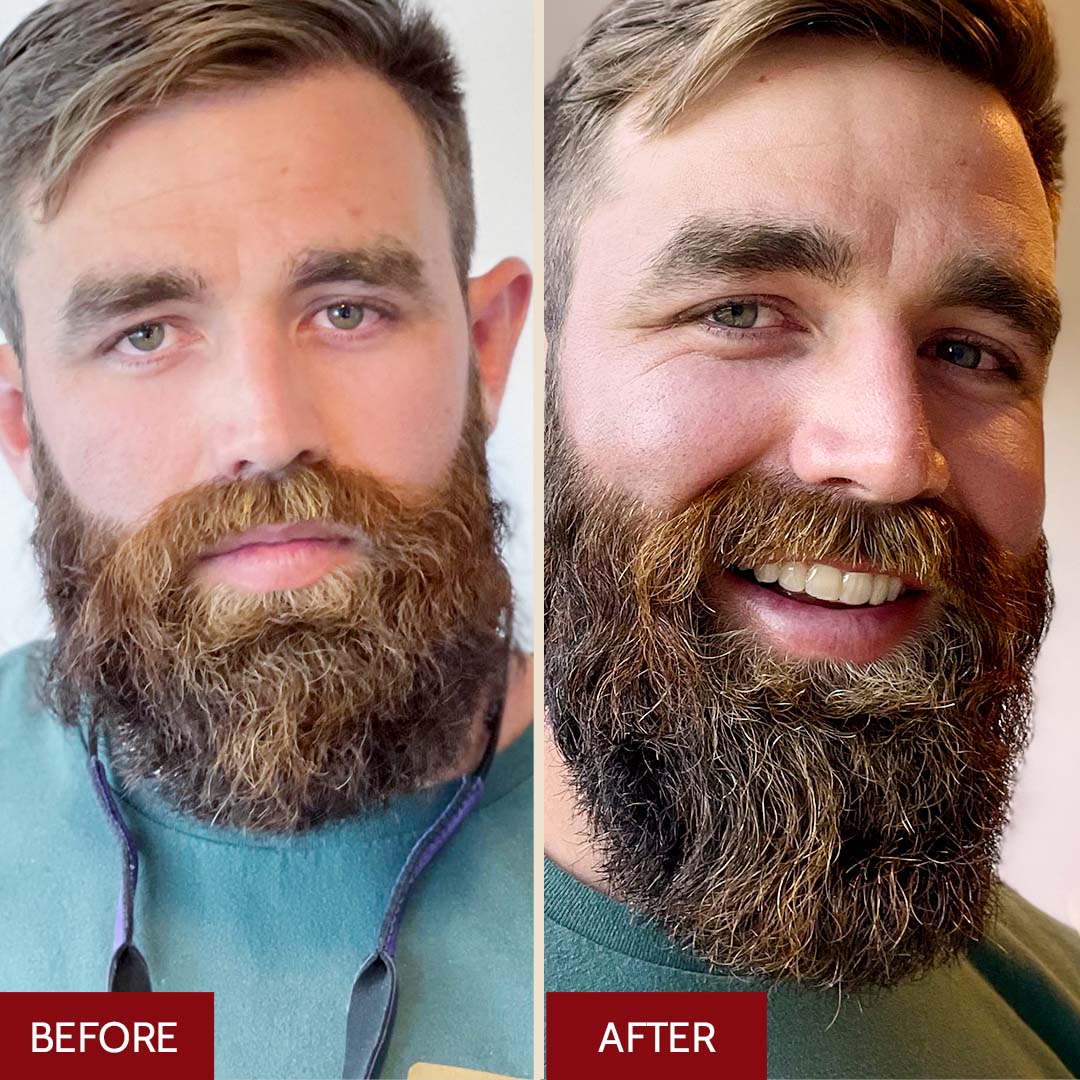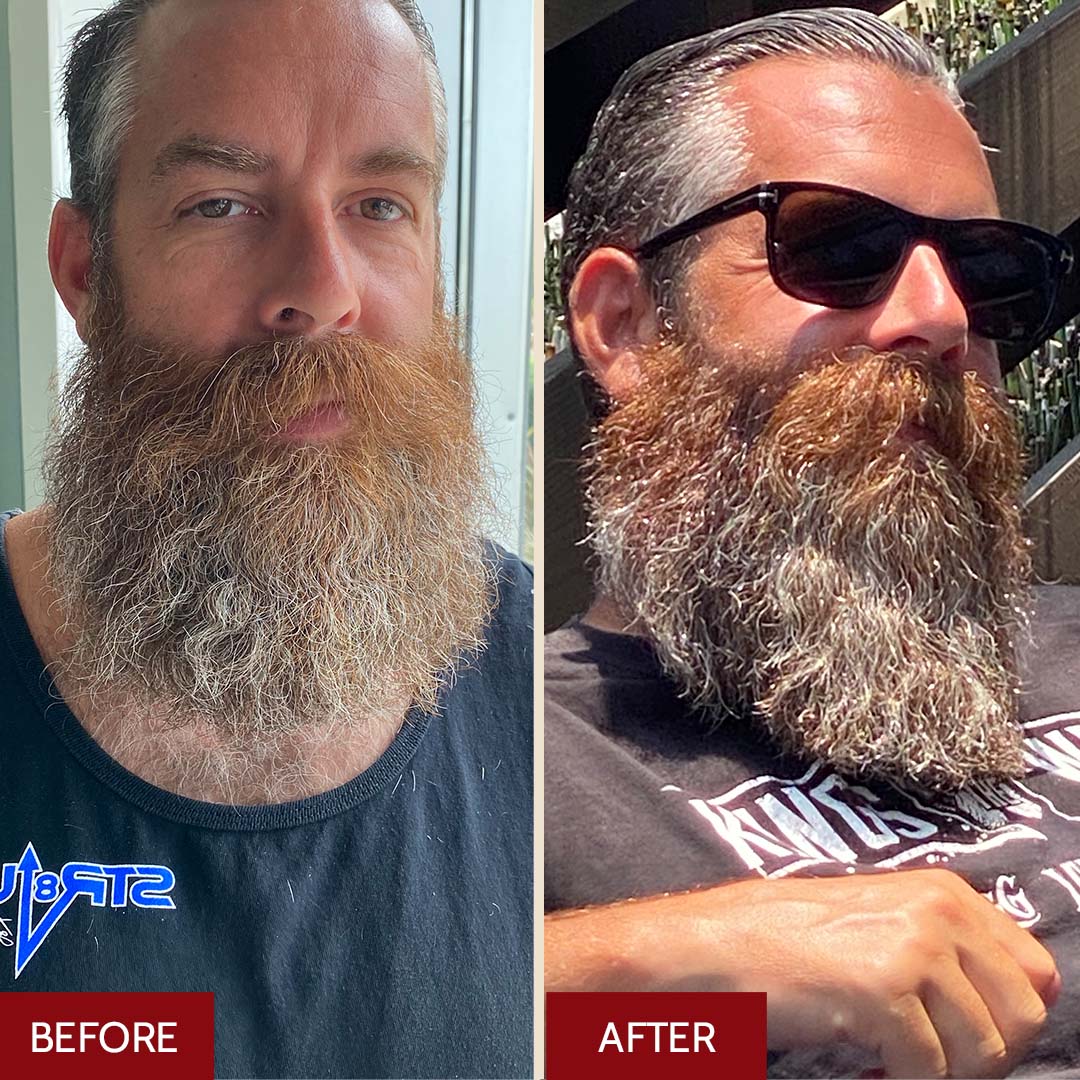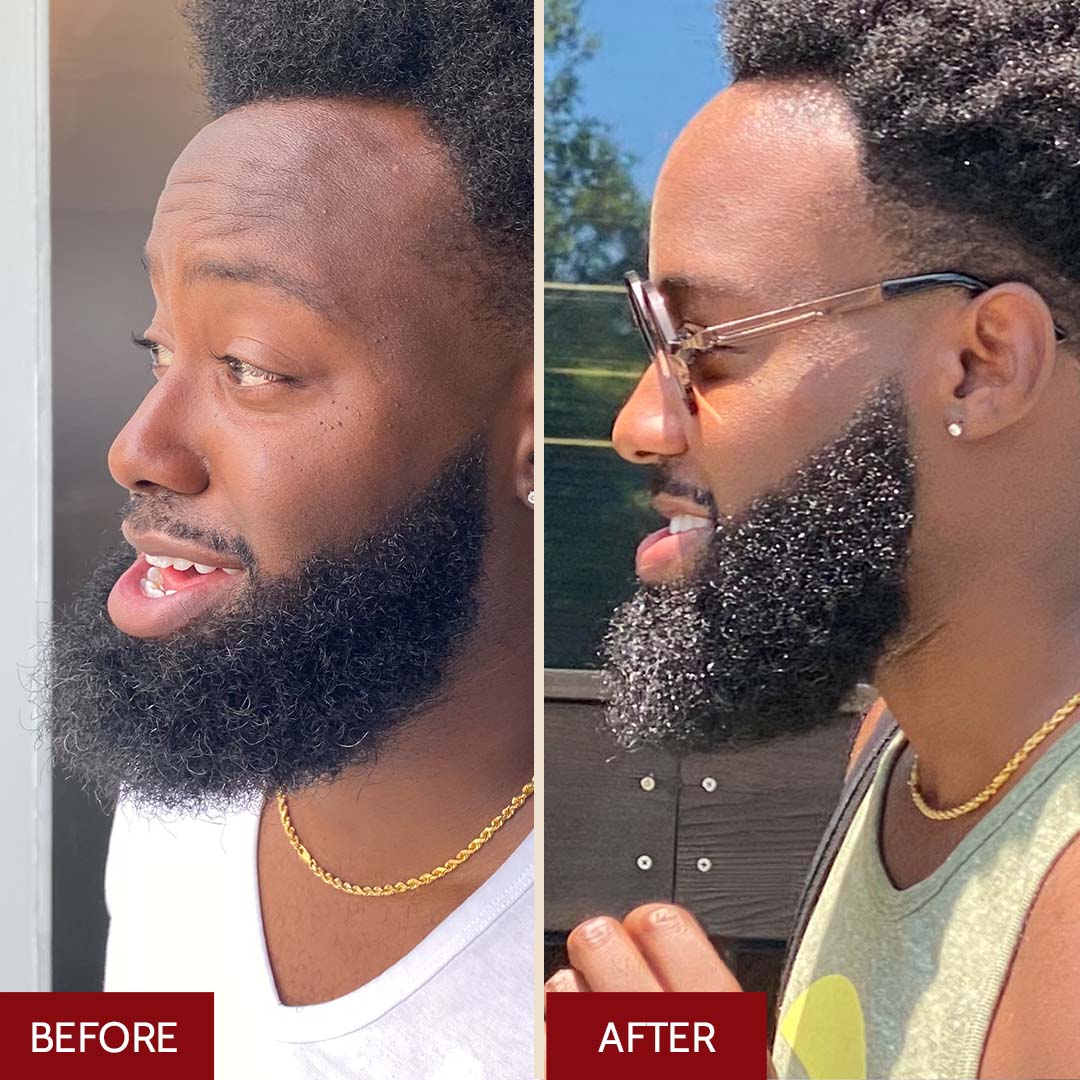 Results may vary.

MAKE YOUR MARK
Happy hour will be 'every hour'—thanks to the smooth, full-flavored notes of charred woody oak, caramel, with just a hint of smoke in our Bourbon Reserve scent that'll make you (and your beard) think you're both relaxed in a big leather club chair with a freshly lit cigar. #DudeDream
Smells like:
🔥 Charred Woody Oak
🍯 Caramel & Honey 
🥃 Smokey Smooth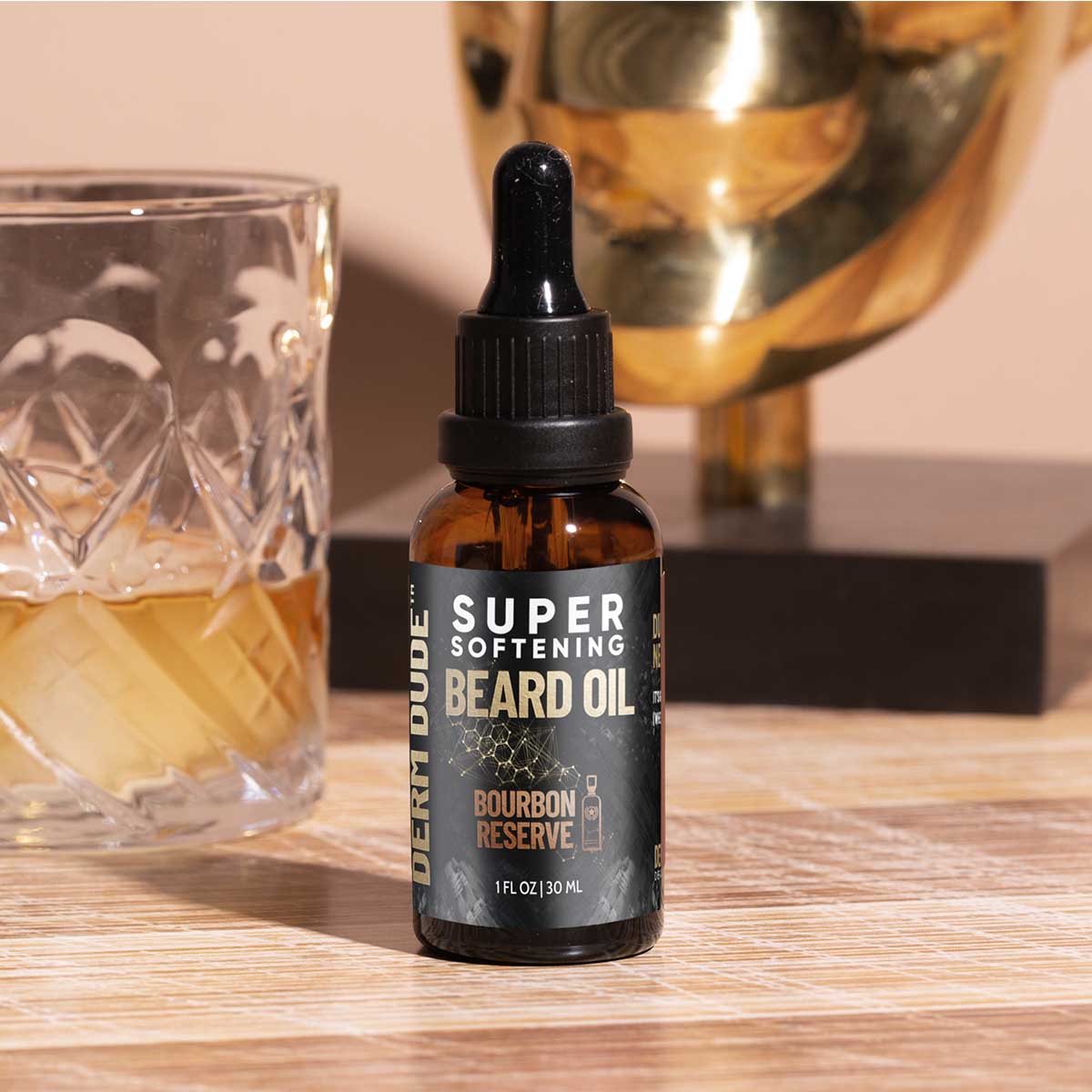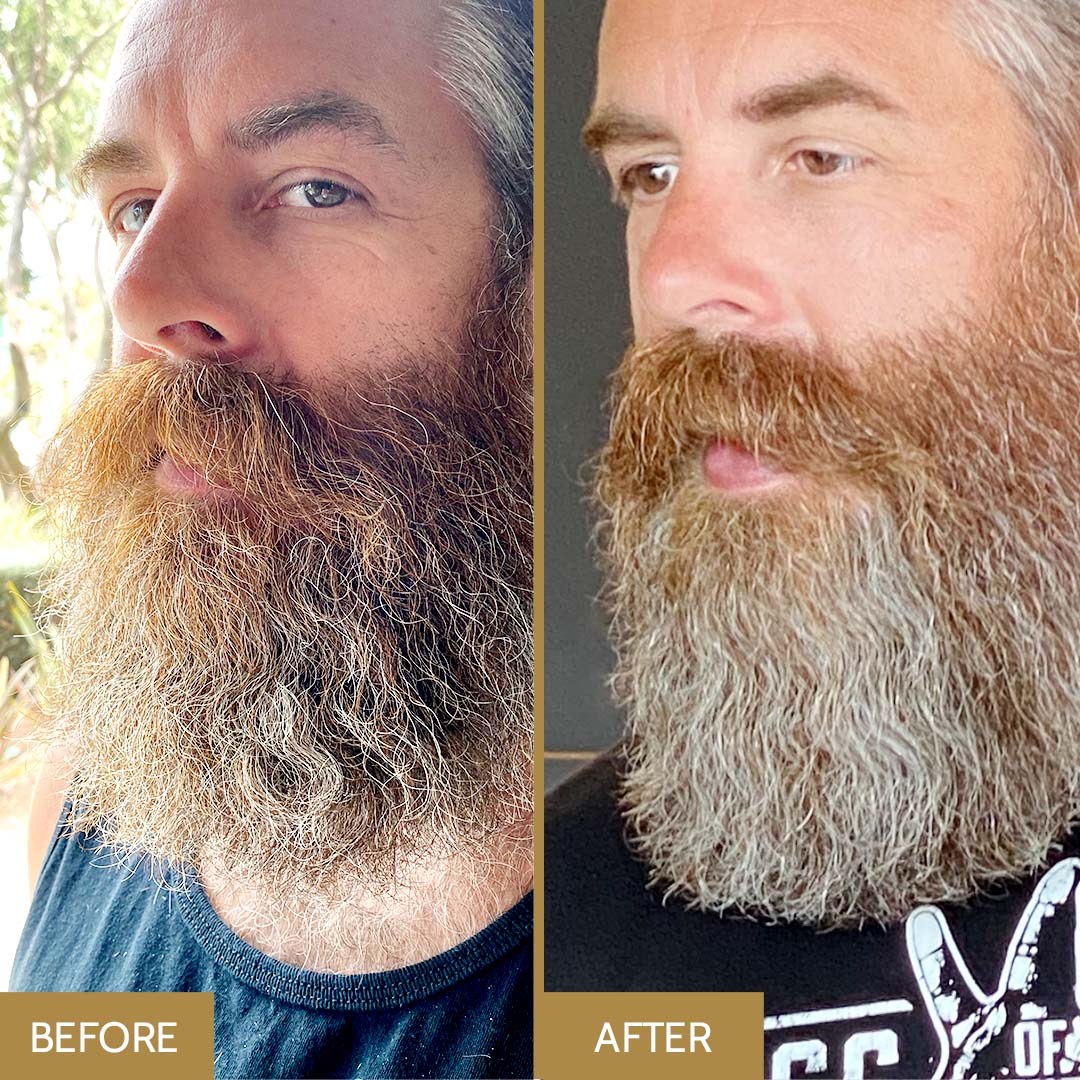 BEING SOFT IS GOOD!
Beards shouldn't feel like Brillo. Rid yourself of nasty flakes on your shirt, dry, itchy skin, and rough, wiry beard hairs so you're soft—to the touch. Yours or someone else's. It's good to be soft™ (when it's your beard).
🧔 Detangles hairs for soft & touchable beard
🐱 Scratch-proofs beard for you & others  
⏱ Rapidly absorbs into both skin & beard follicles
👍 Softens hair & tames frizz, wild fly-aways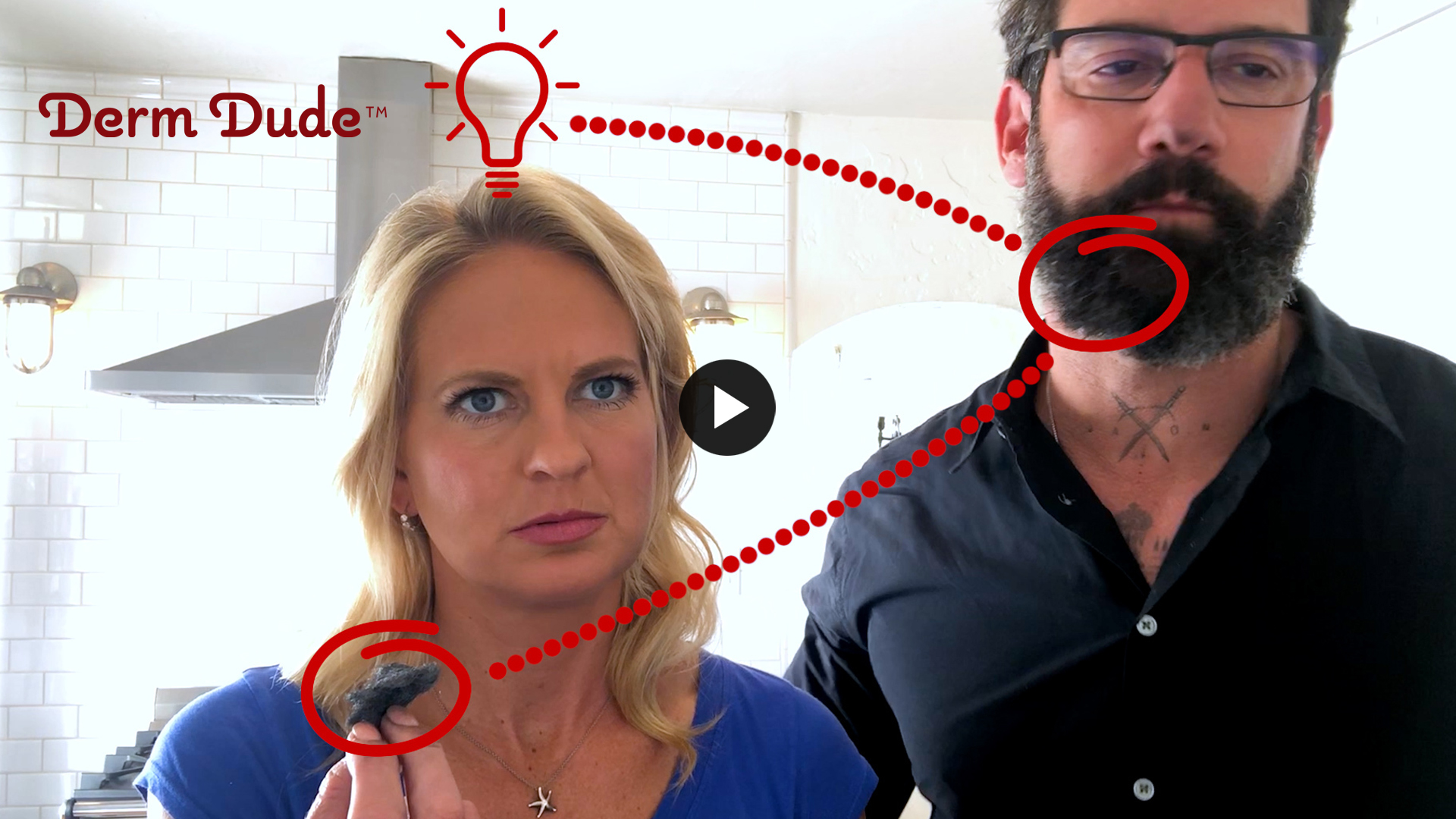 QUESTIONS? WE'VE GOT ANSWERS.
Good Beard Oil
If you're considering this beard oil, there is a pretty good chance that you have a beard on your face. This stuff will help you manage and tame it. Your beard will feel softer and smoother allowing you to grow it to its full potential. There are lots of beard oils out there, but this one is a really good one.
Quality oil
My girlfriend bought me this. Better than the other oils I've tried. Lasts longer & isn't greasy.
Sofened my beard
I bought the oil after I tried and loved the beard wash. Its good stuff. Softens my beard a lot. Gives it a little shine without the grease. Smells good too.
Awesome product
I have become a true believer in Derm Dude. I'm so glad that one of my friends recommended it to me. For a long time I was buying some of the cheaper, really popular beard oils on Amazon, but this stuff is leaps and bounds better than that stuff. You can tell they don't skimp on quality and that their formula, whatever it is, really really works. My beard has never felt better. Thanks Derm Dude, you have a lifetime customer.
Will buy again.
I'm very happy with this beard oil and can really tell a difference when I use it. If I go a few days without using a beard oil, my beard starts to feel really rough and dry. Derm Dude Beard oil does a great job of staying in my beard all day long, so that my beard feels good all day long. I've only been using it for a month, but I will continue to use it as long as it works for me.
Great Product!
Hey! I first bought this beard oil to help me relieve the itch on my face. Their ad said "Ditch the itch" and I don't love scratching my face all the time. It really feels like it sooths my skin underneath or something. Or maybe my beard is just softer, so it doesn't irritate my skin underneath the beard as much anymore. Whatever the case, GREAT PRODUCT!
5 stars
It looks like I'm one of the first ones to review this product, which is kind of cool. This beard oil is good, I have no complaints about it. It doesn't have an overpowering smell. It makes my beard feel hydrated and soft. It works. Easy 5 stars for me.
FREE SHIPPING ON ORDERS OVER $35
Cart expires in
00:00
minutes!