Full and Soft Beard Balm - Rum Runner
Smells Like: Coconut, Rum, Suntan Lotion

Keep your beard man-ificent with Derm Dude's ultra-moisturizing beard balm that softens and tames brittle, unruly strays, adds fullness, definition, healthy shine and protection. But the sweet, bold and creamy notes of our Rum Runner scent lets you hit the ground rum-ing.
💦 Moisturizes, smooths & softens

🐝 Packed with Vitamin E, Beeswax, Argan Oil & Shea Butter

😎 Reduces itchy skin & beard druff

🦁 Tames stray & wiry beard hairs

🏆 Helps create thicker, fuller-looking beard 
Rub small amount in palms until it's warm. Run hands through beard, massaging balm all the way through skin. Comb or brush to style. Good job following directions, Dude.
WARNING: For external use only. Keep out of reach of children. If any irritation occurs, discontinue use. In case of contact with eyes, rinse immediately.
Vitis Vinifera (Grape) Seed Oil, Cocos Nucifera (Coconut) Oil, Cera Alba (Yellow) Bees Wax, Butyrospermum Parkii (Shea Butter), Argania Spinosa (Argan) Kernal Oil, Simmondsia Chinensis (Jojoba) Seed Oil, Fragrance, d-Alpha Tocopherol, Rosmarinus Officinalis (Rosemary) Leaf Extract.
TRUSTED BY PROS. LOVED BY DUDES.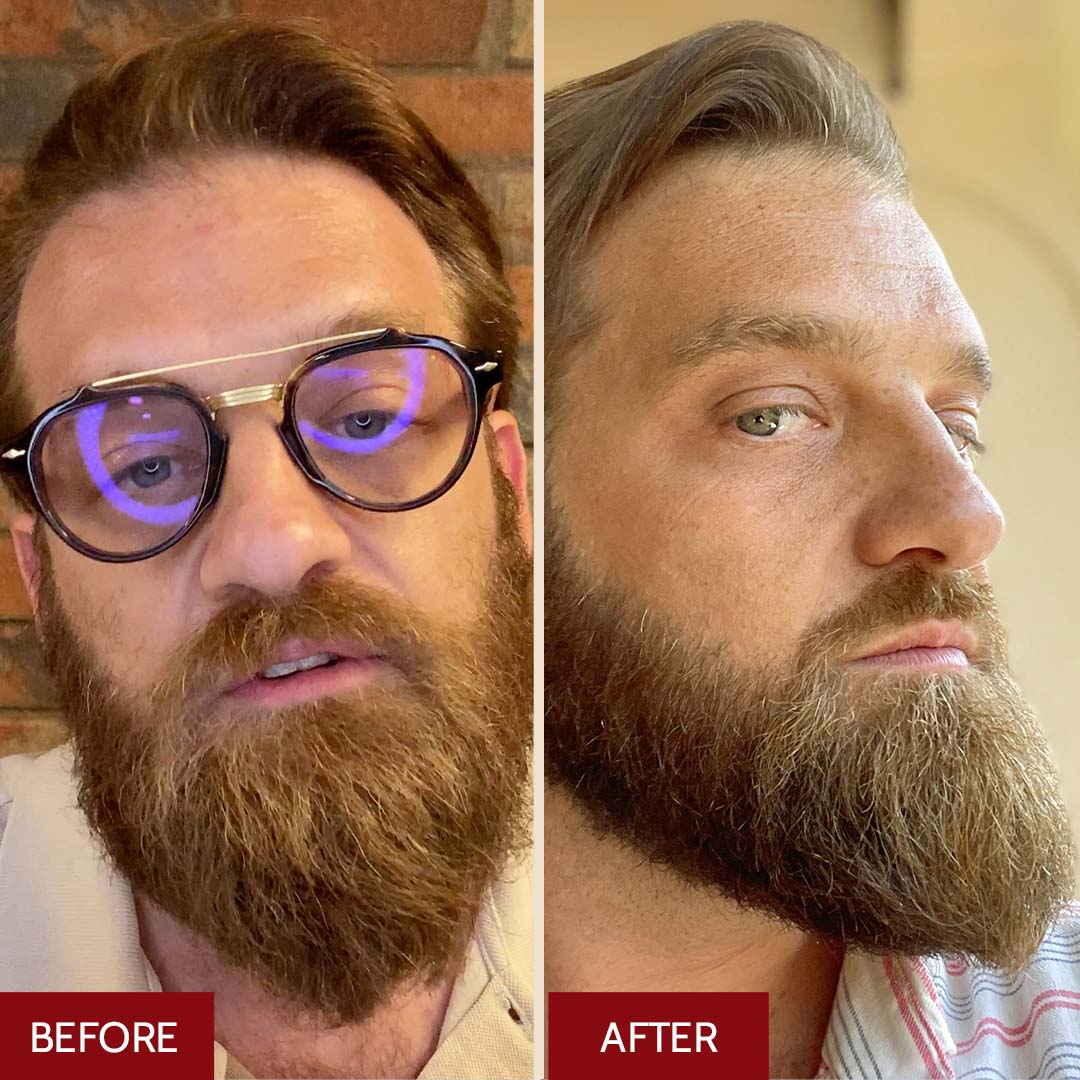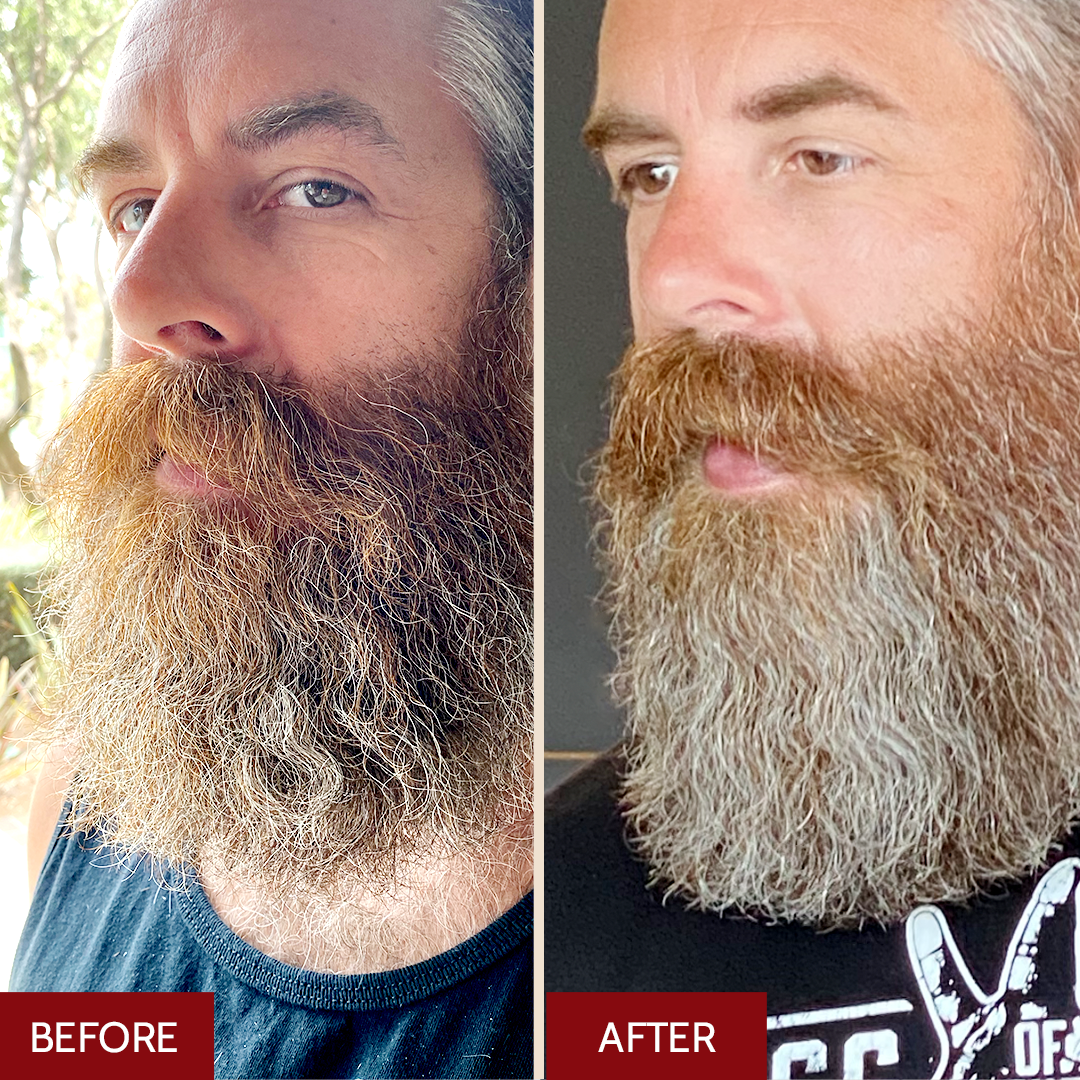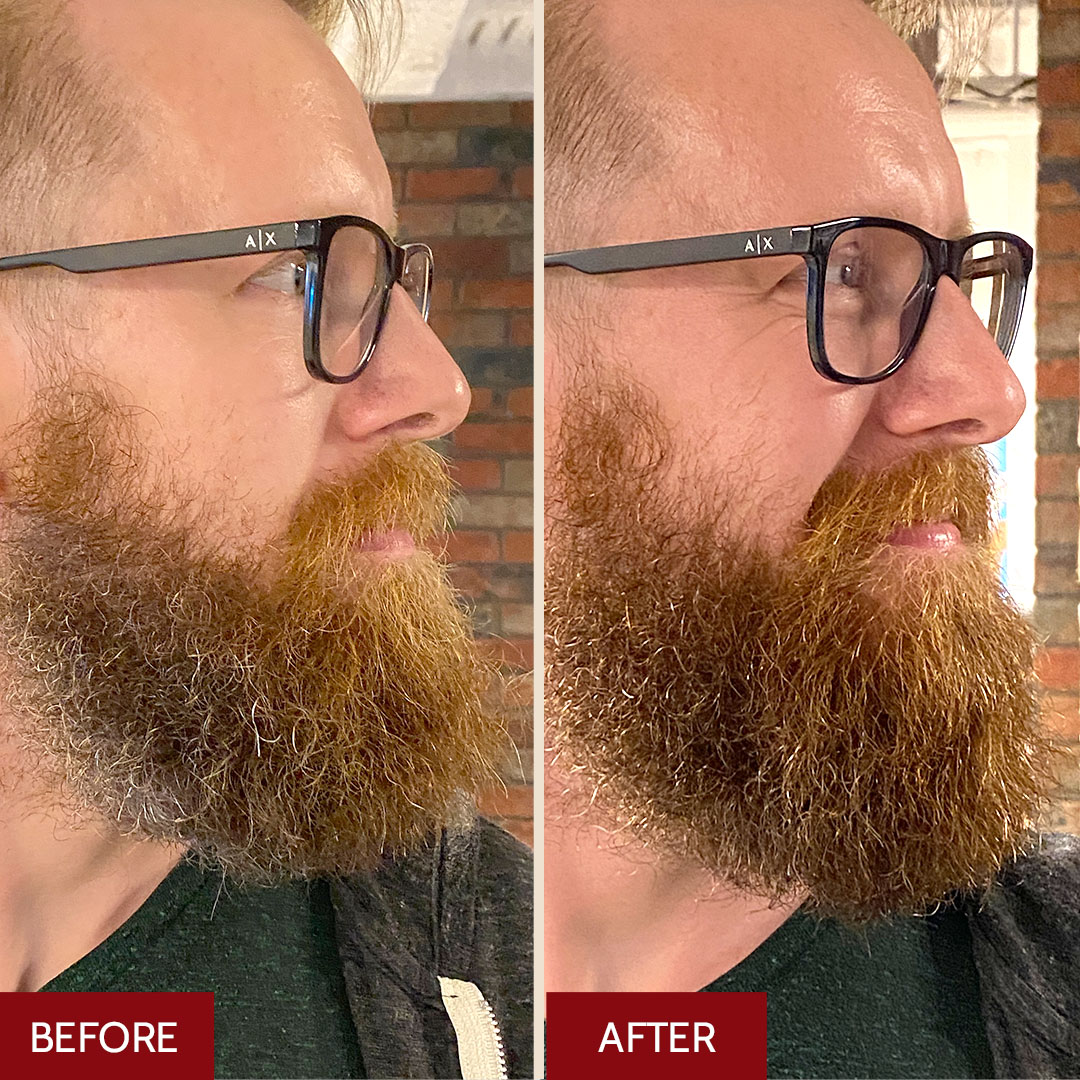 Results may vary.

FEELING RUM'TASTIC!
It's not fun without rum. That's why we made a Rum Runner scent for our super softening Beard Oil. You know, so you can be soft, smooth and smellin' like a good time—even without the liquid gold.
Smells like:
🥞S yrupy & Bold
🌴 Woody & Sweet
🍹Creamy & Delicious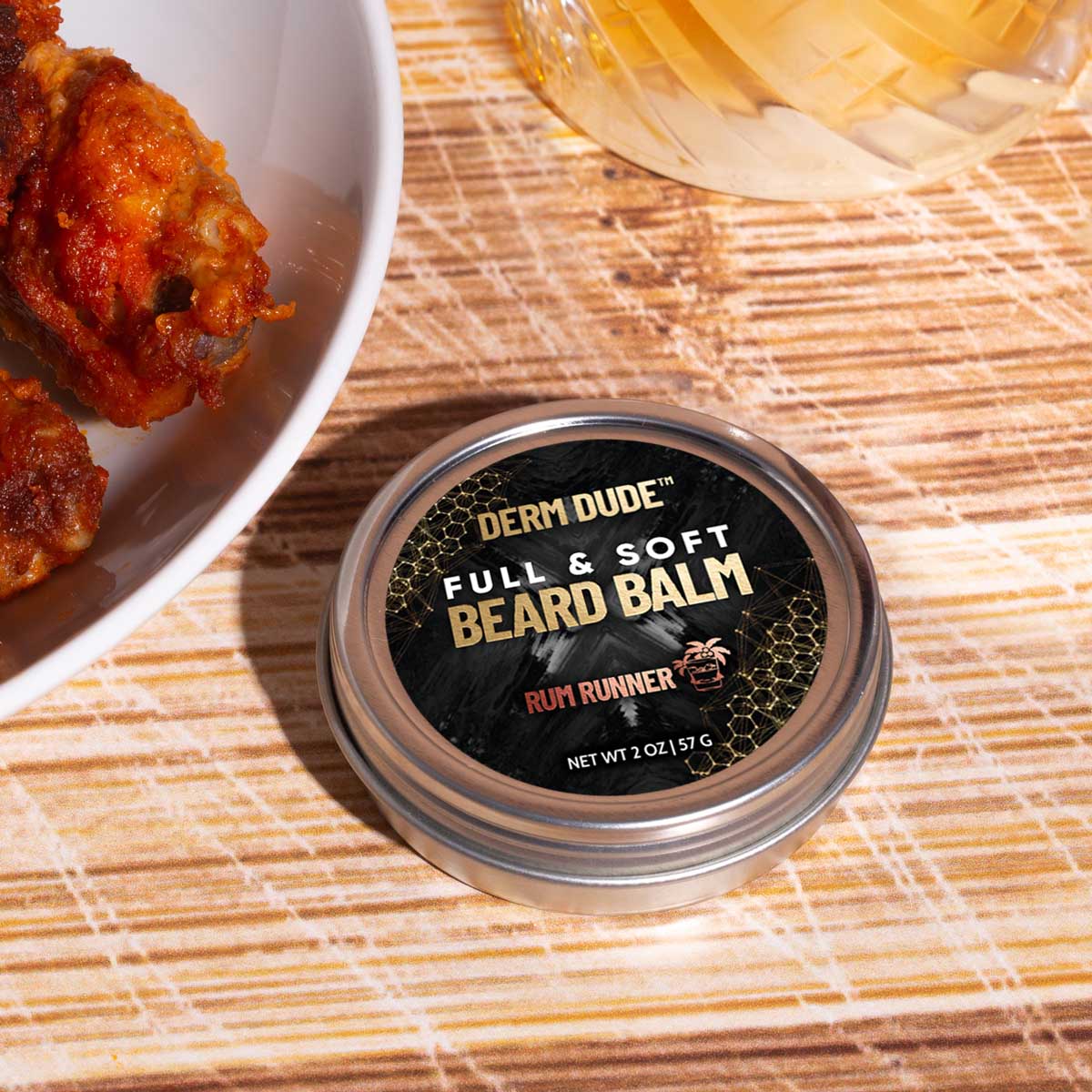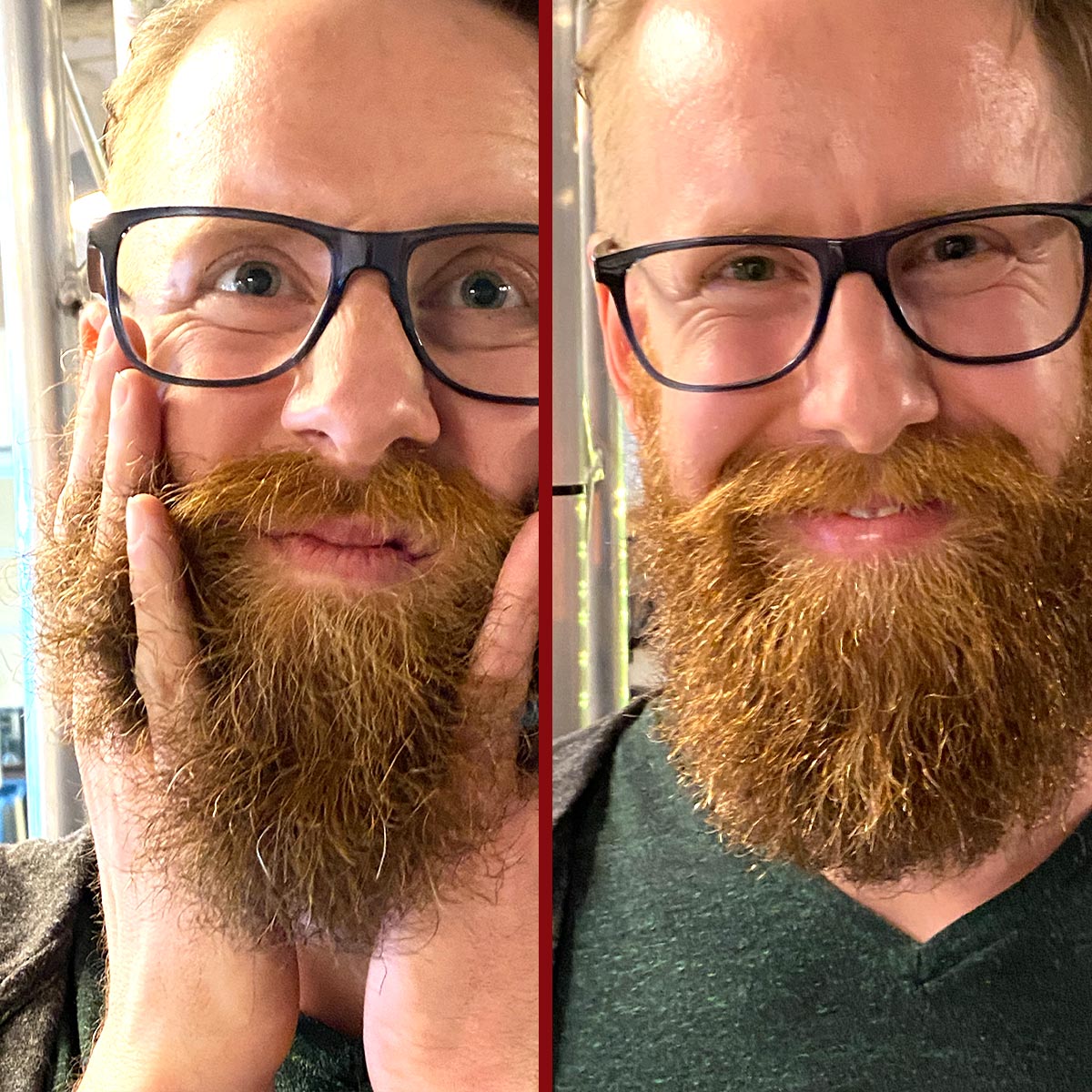 BE FULL OF IT!
Your beard isn't a cat. It won't groom itself. Scratch-proof your beard with beard hair and skin-loving ingredients in our Derm Dude™ Nutri-Beard Complex™.
🧈 SHEA BUTTER – helps calm, sooth, soften & shape
💧 VITAMIN E – Relieves itch & moisturizes
🐝 BEESWAX – Softens, tames, defines & sculpts
🌰 JOJOBA OIL – super-hydrator that conditions & strengthens
🍇 GRAPESEED OIL – helps prevent beard druff
🥥 COCONUT OIL – helps repair damage & adds shine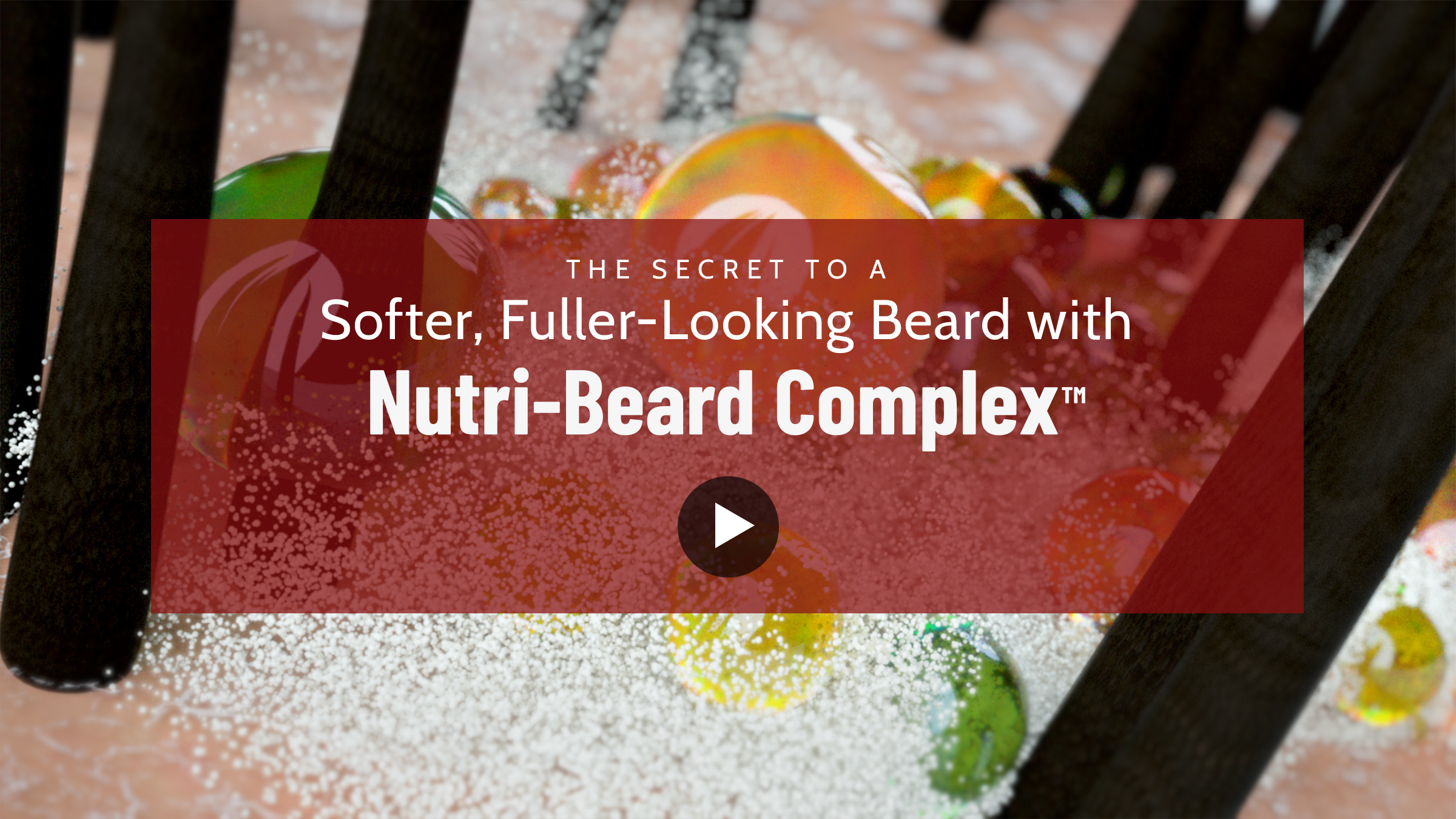 QUESTIONS? WE'VE GOT ANSWERS.
Bye-Bye Beard Druff!
---
The hair on your beard is different than the hair on your face and your body. Dude, you need a beard wash, and no, not a shampoo, bar of soap or body wash that will strip your skin and beard dry and lead to itchy flakey skin and beardruff.
Remove the bad and keep the good with Nourishing Daily Beard Wash, formulated with Nutri-Beard Complex™ to
gently remove dirt and grime while retaining natural oils for a softer, fuller, healthier-looking beard.
• Rich, foamy lather
• Cleanse without drying beard or skin
• Prevent beard druff (aka beard dandruff)
• Soften & nourish beard


ADD TO CART
They Say Men Are Dogs
---
Studies show that dogs are cleaner than the average
man's beard. Yep. That means your best friend, who's on the floor licking himself right now, is cleaner than your beard. Dude, you need to feed your face a foamy explosion of goodness called Derm Dude. Use it. Every single day.
Take care of it and it will take care of you.
Potent Ingredients That Work
---
Argan Oil
Superfood hydrator for face & beard that helps soothe and calm skin and promote a healthy shine
Jojoba Protein
Deep cleans skin and beard while helping to replenish and condition damaged facial hair
Jojoba Oil
Conditions & softens both facial hair and skin while strengthening the hair and cleaning the hair follicle, which helps maintain a healthy-looking beard
Aloe
Known for its healing properties, helps to calm itchy skin and promote a healthier, flake-free beard
Provitamin B2
Helps to support hair elasticity for a smoother-looking beard
FREE SHIPPING ON ORDERS OVER $60
30 Day NO B.S. Guarantee 👊
Cart expires in
00:00
minutes!