Bye-Bye Beard Druff!
---
The hair on your beard is different than the hair on your face and your body. Dude, you need a beard wash, and no, not a shampoo, bar of soap or body wash that will strip your skin and beard dry and lead to itchy flakey skin and beardruff.
Remove the bad and keep the good with Nourishing Daily Beard Wash, formulated with Nutri-Beard Complex™ to
gently remove dirt and grime while retaining natural oils for a softer, fuller, healthier-looking beard.
• Rich, foamy lather
• Cleanse without drying beard or skin
• Prevent beard druff (aka beard dandruff)
• Soften & nourish beard


ADD TO CART
They Say Men Are Dogs
---
Studies show that dogs are cleaner than the average
man's beard. Yep. That means your best friend, who's on the floor licking himself right now, is cleaner than your beard. Dude, you need to feed your face a foamy explosion of goodness called Derm Dude. Use it. Every single day.
Take care of it and it will take care of you.
Potent Ingredients That Work
---
Argan Oil
Superfood hydrator for face & beard that helps soothe and calm skin and promote a healthy shine
Jojoba Protein
Deep cleans skin and beard while helping to replenish and condition damaged facial hair
Jojoba Oil
Conditions & softens both facial hair and skin while strengthening the hair and cleaning the hair follicle, which helps maintain a healthy-looking beard
Aloe
Known for its healing properties, helps to calm itchy skin and promote a healthier, flake-free beard
Provitamin B2
Helps to support hair elasticity for a smoother-looking beard
TRUSTED BY PROS. LOVED BY DUDES.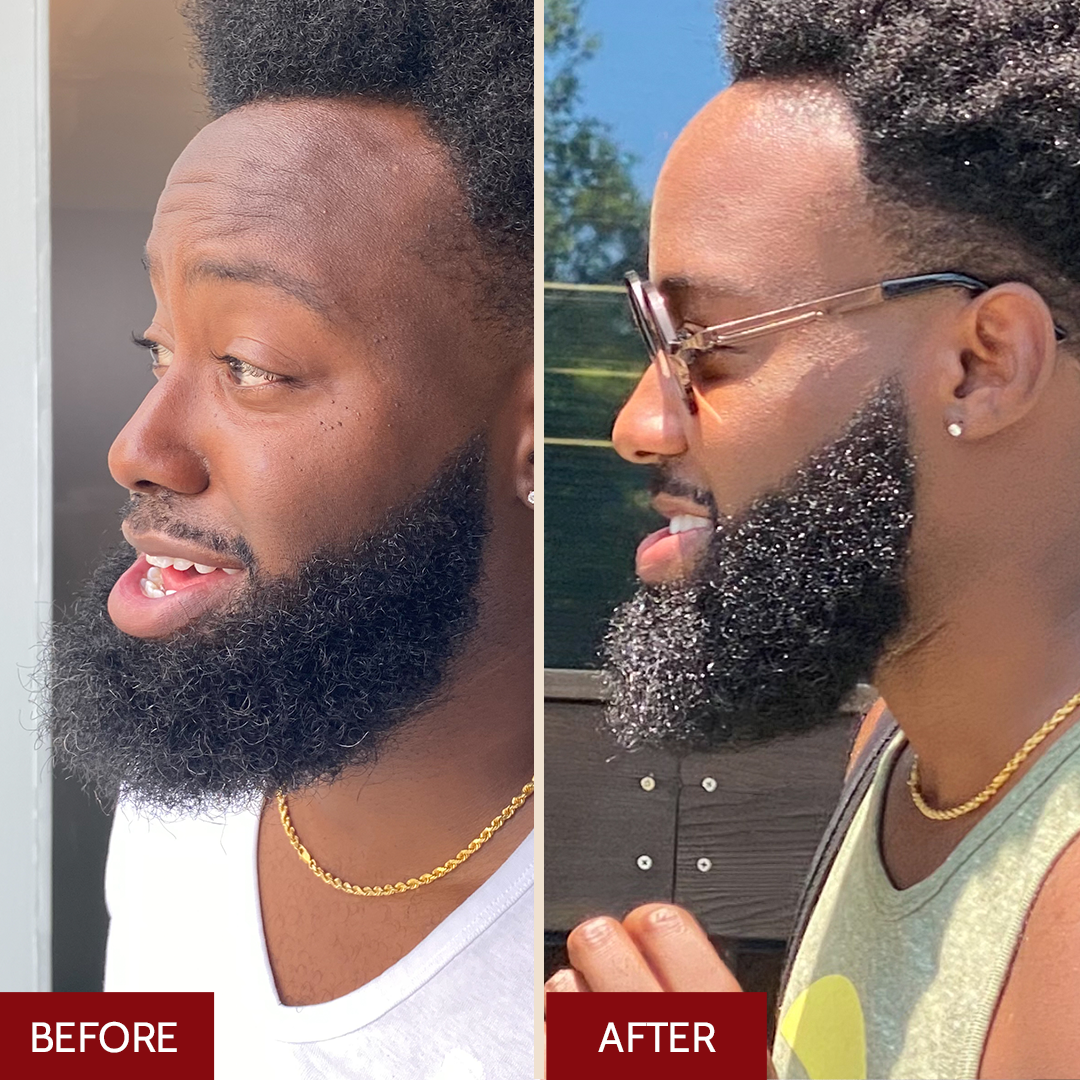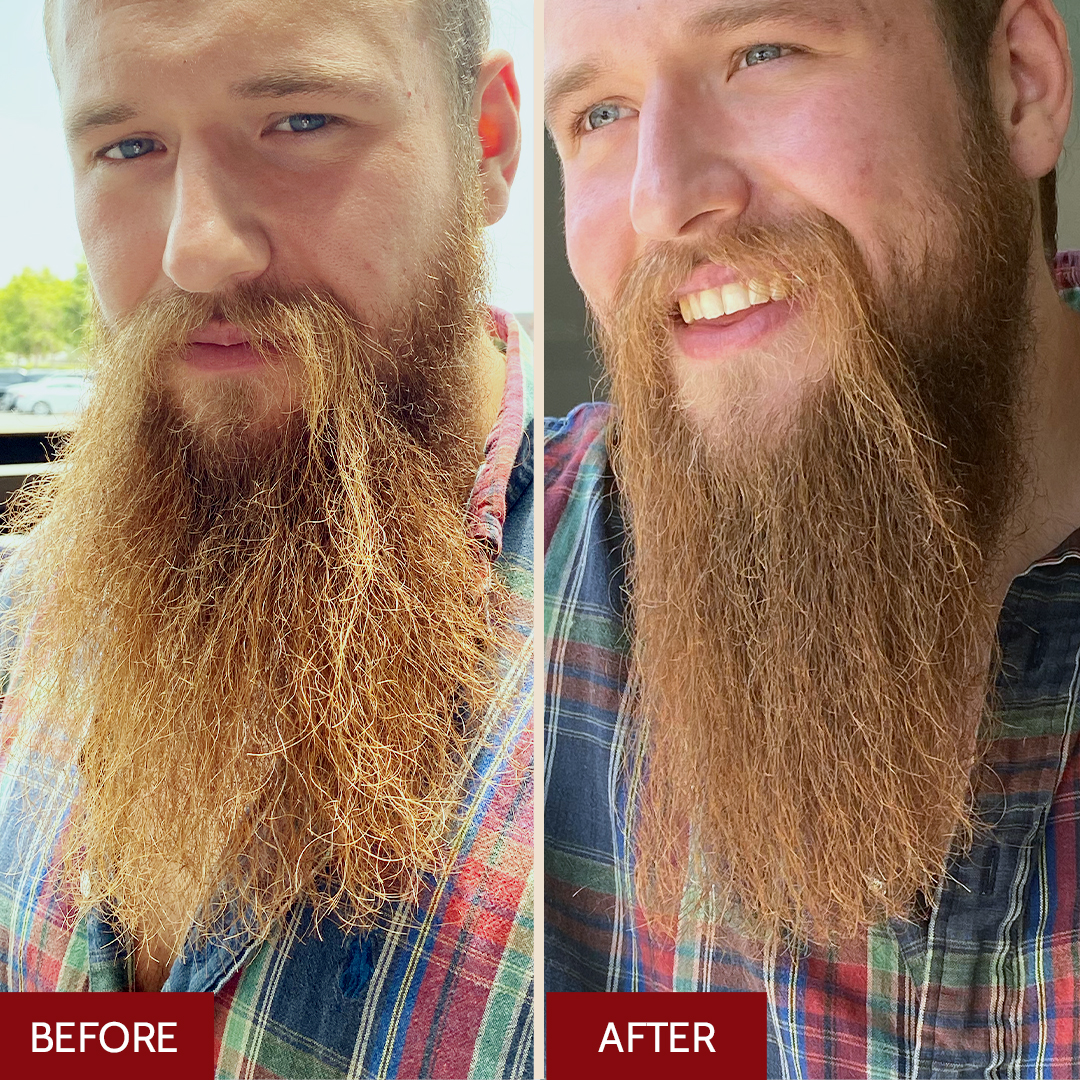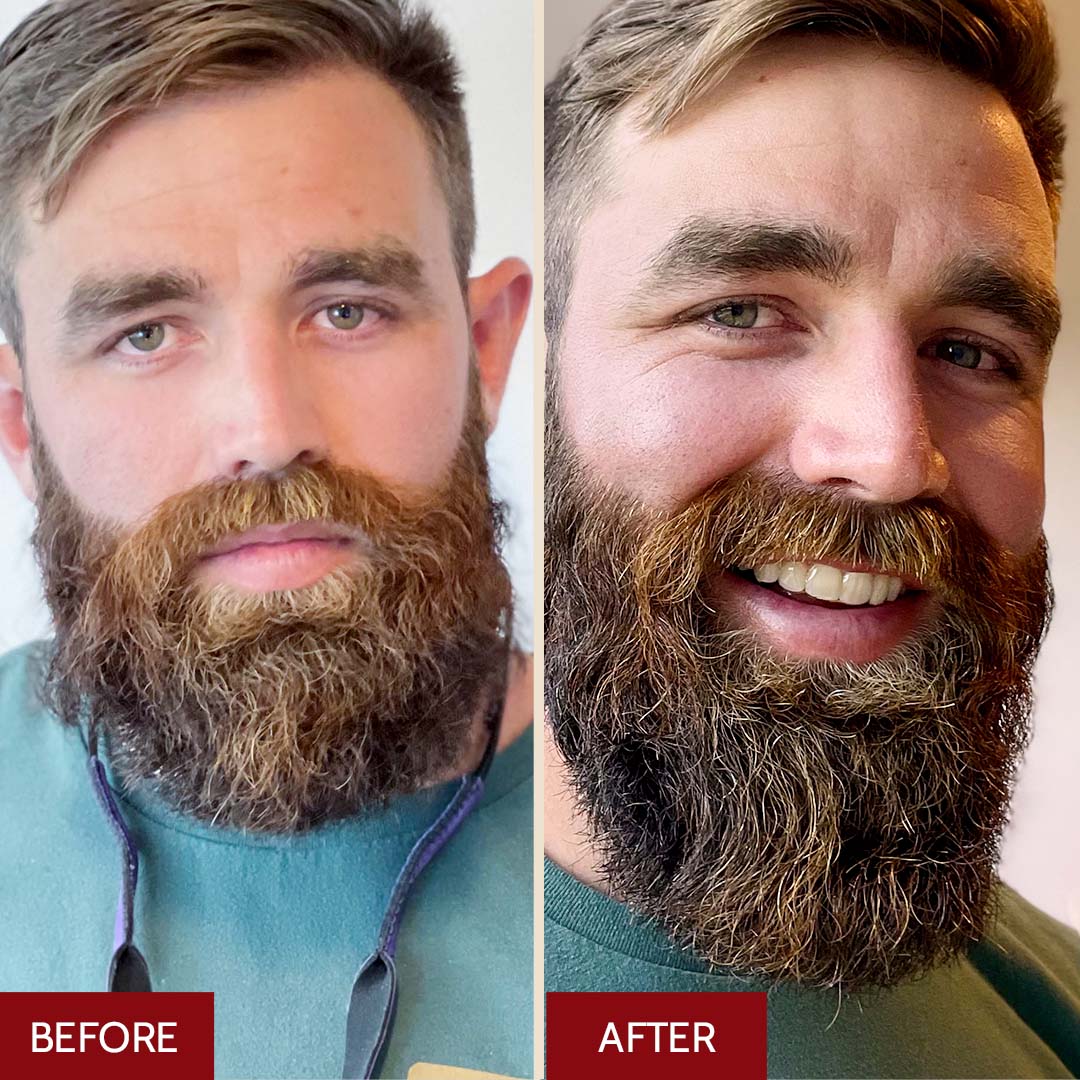 Results may vary.

FEED YOUR FACE
Feed your face and beard with our Nutri-Beard Complex™—a powerful blend of super-food ingredients that hydrates, soothes and calms dry, flakey, itchy skin, plus softens and conditions both hair and skin for a fuller, thicker-looking beard.
🚨Warning🚨
Excessive beard compliments may result.
Use at own risk.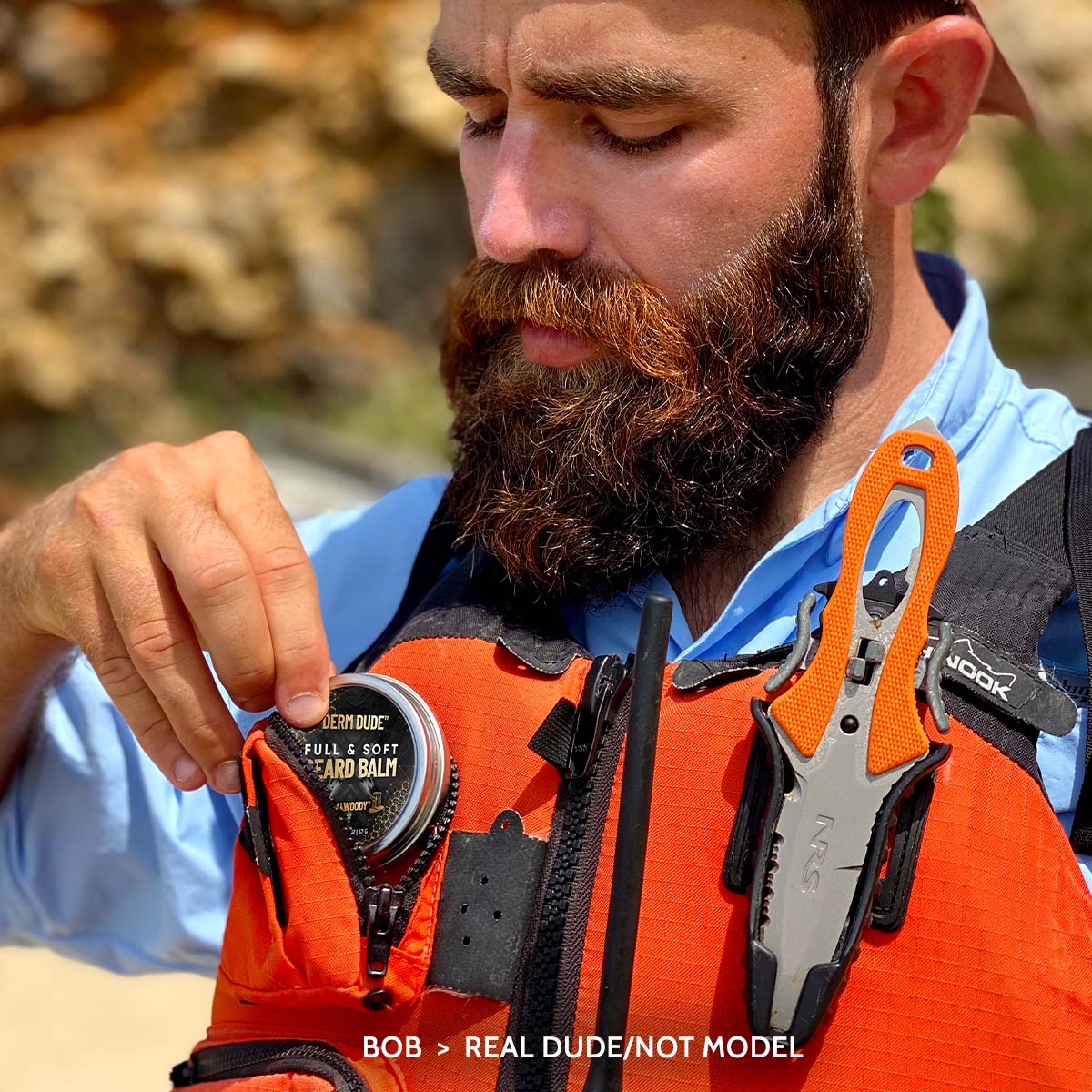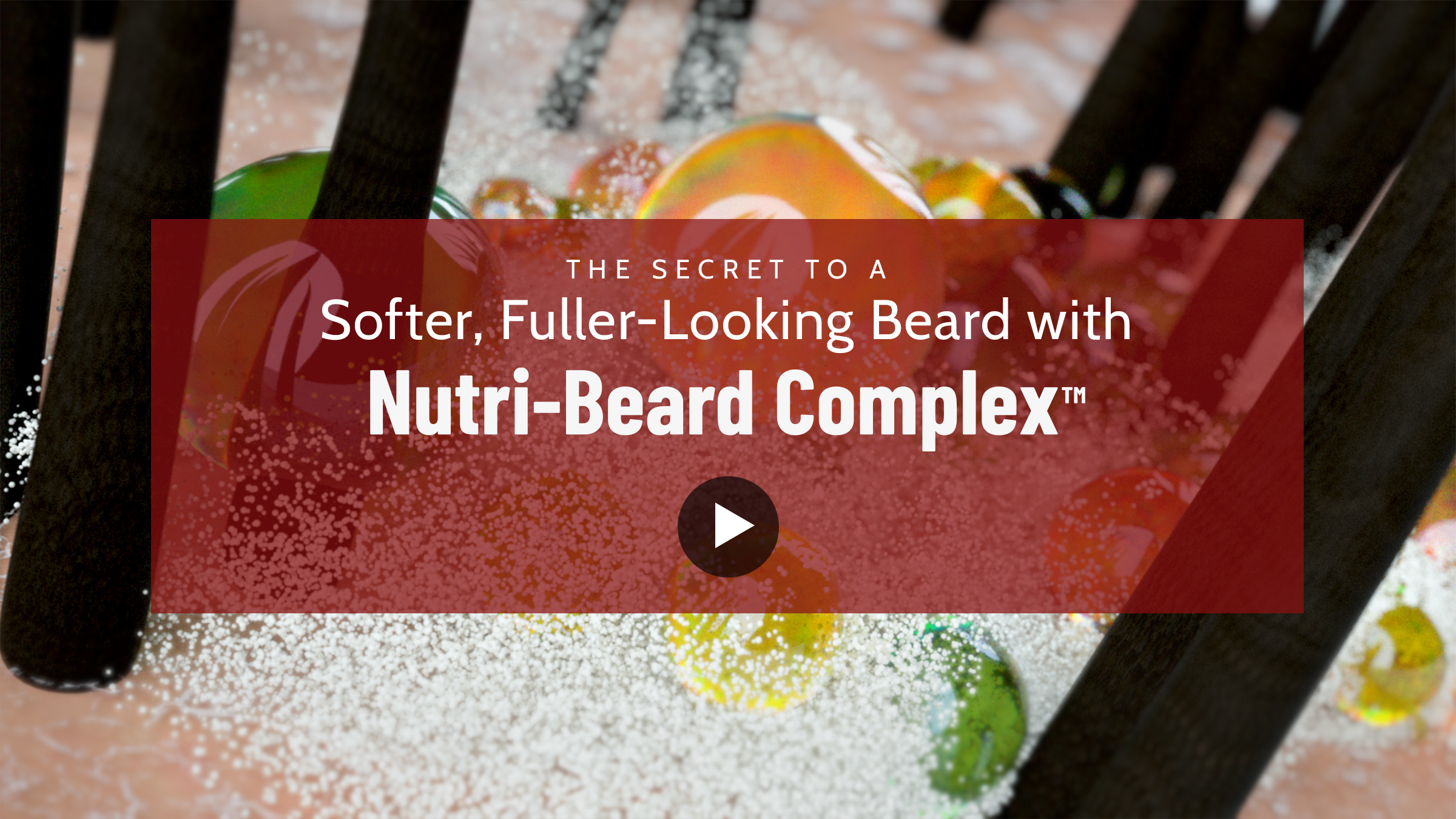 QUESTIONS? WE'VE GOT ANSWERS.
Will buy again.
I'm very happy with this beard oil and can really tell a difference when I use it. If I go a few days without using a beard oil, my beard starts to feel really rough and dry. Derm Dude Beard oil does a great job of staying in my beard all day long, so that my beard feels good all day long. I've only been using it for a month, but I will continue to use it as long as it works for me.
It's beard oil
That's it. That's the review. It's beard oil and it works.
My beard
I ordered this stuff for my husband who has a massive beard. He likes it enough to keep using it. He tells me that he likes the smell and the feel of it. I also like the smell but I can't tell a difference between what oils feel like, unless he means his beard. We'll see if he tells me to order more when he gets low on this stuff. So far so good though.
DO NOT buy a different beard oil!
Are you exploring beard oils for the first time? Try this stuff before you try anything else. It's an awesome product that will, at the very least, give you a benchmark to compare other oils to. I'm not going to say this will end up being your favorite, but I will say that you will have a hard time finding one that can compete with it or beat it.
Another beard oil?
Oh gosh, another day another beard oil. But I'm a sucker for beard products so I tried this one. It works wel enoughl. I think there are other products that compare. I agree with most of the reviews on this website that it works as expected and does what a good beard oil should do. In a pretty crowded space, find what you like.
I am a Dude, a dude with "derm"
I can only assume that the "derm" in Derm Dude means your skin. That's honestly why I use a beard oil. It's for the skin underneath my beard which gets really dry if I don't moisturize. But it's really weird to put lotion in your beard? So I use beard oil. I'm sure it does good things for the hair too. This beard oil keeps the underneath of my beard nice and healthy so I don't flake everywhere and I don't get too itchy. Nobody wants an itchy beard. Smells good too.
Awesome product
I have become a true believer in Derm Dude. I'm so glad that one of my friends recommended it to me. For a long time I was buying some of the cheaper, really popular beard oils on Amazon, but this stuff is leaps and bounds better than that stuff. You can tell they don't skimp on quality and that their formula, whatever it is, really really works. My beard has never felt better. Thanks Derm Dude, you have a lifetime customer.
FREE SHIPPING ON ORDERS OVER $55
Cart expires in
00:00
minutes!